Know, why your site isn't reaching its potential
From slow loading times to SEO Snags: Identify the culprits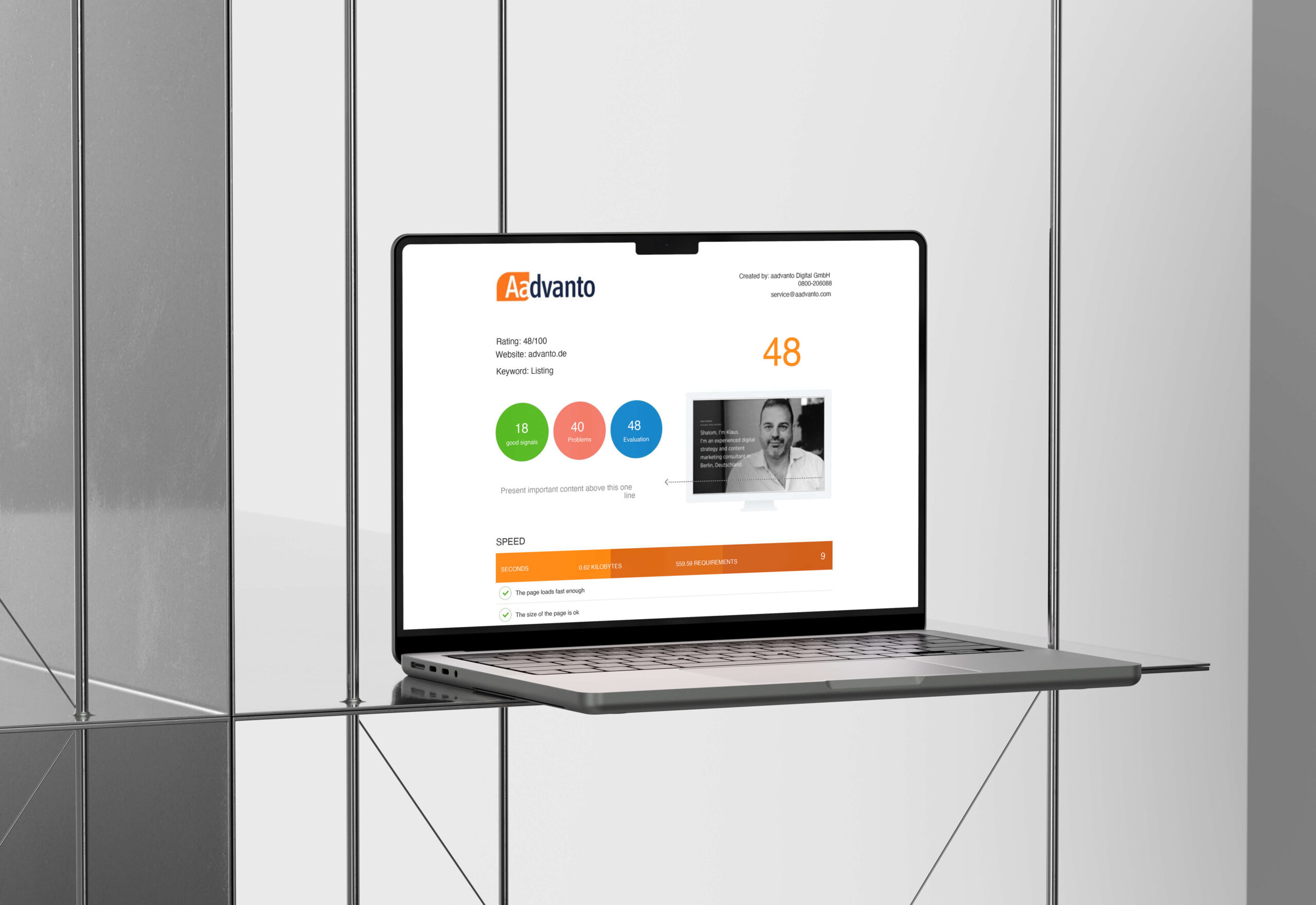 Enhance your website's performance with Aadvanto SiteAuditor. Uncover issues, boost conversions by 7%, and attract 33% more traffic. Optimize now for success!
Compare competitor, just
one click away!
Competitor analysis boosts search rankings 2.5x.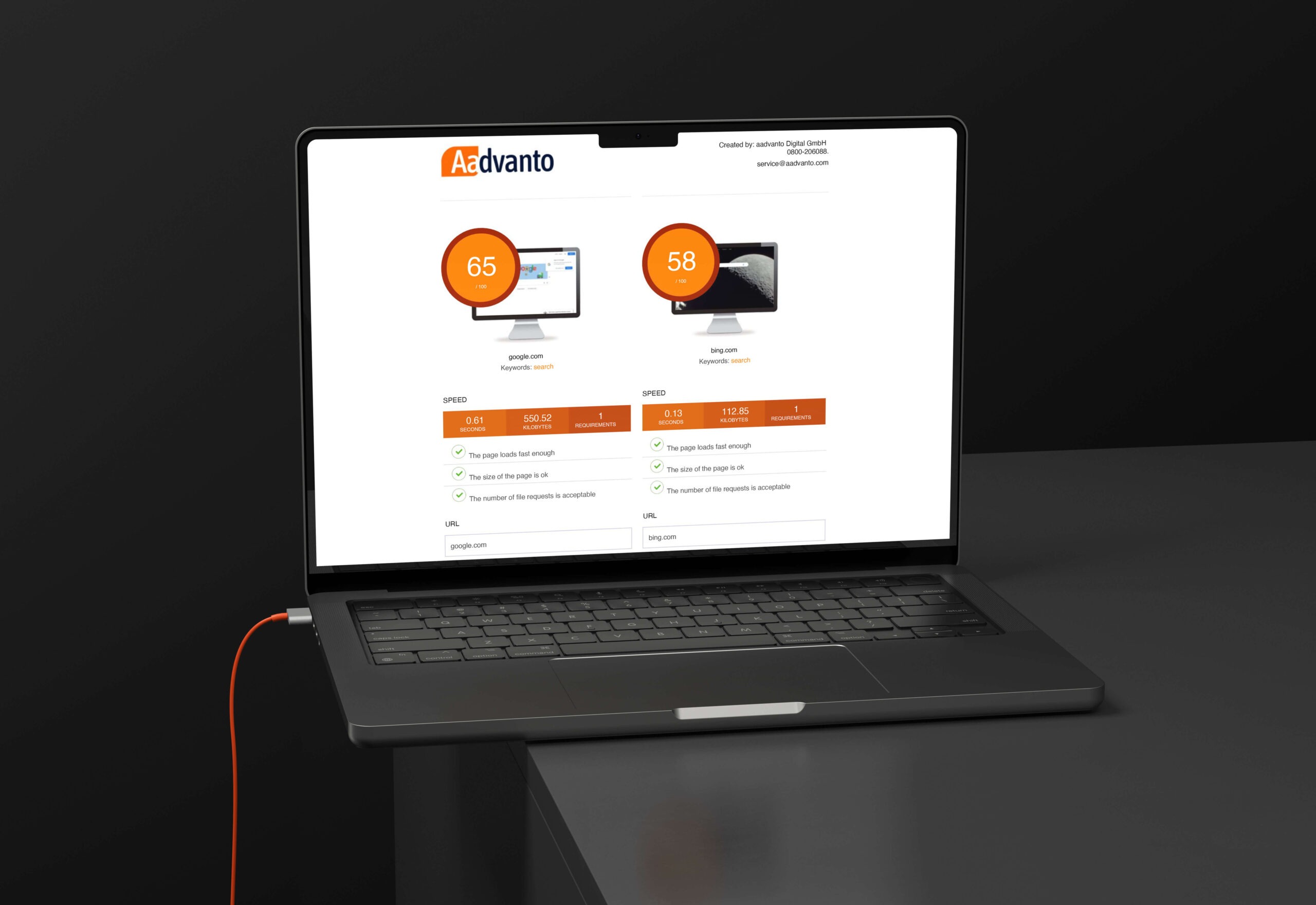 Expose the secrets of success!
In order to be able to keep up with the competition today, you need a visible placement of your website when entering relevant search terms. For 80% of customers, search engines are first 95% use Google for queries.
Simple SEO audits for your success
At Aadvanto, we simplify SEO audits for you. Our reports are clear and easy to understand, removing the technical complexities. Focus on optimizing your online presence with confidence.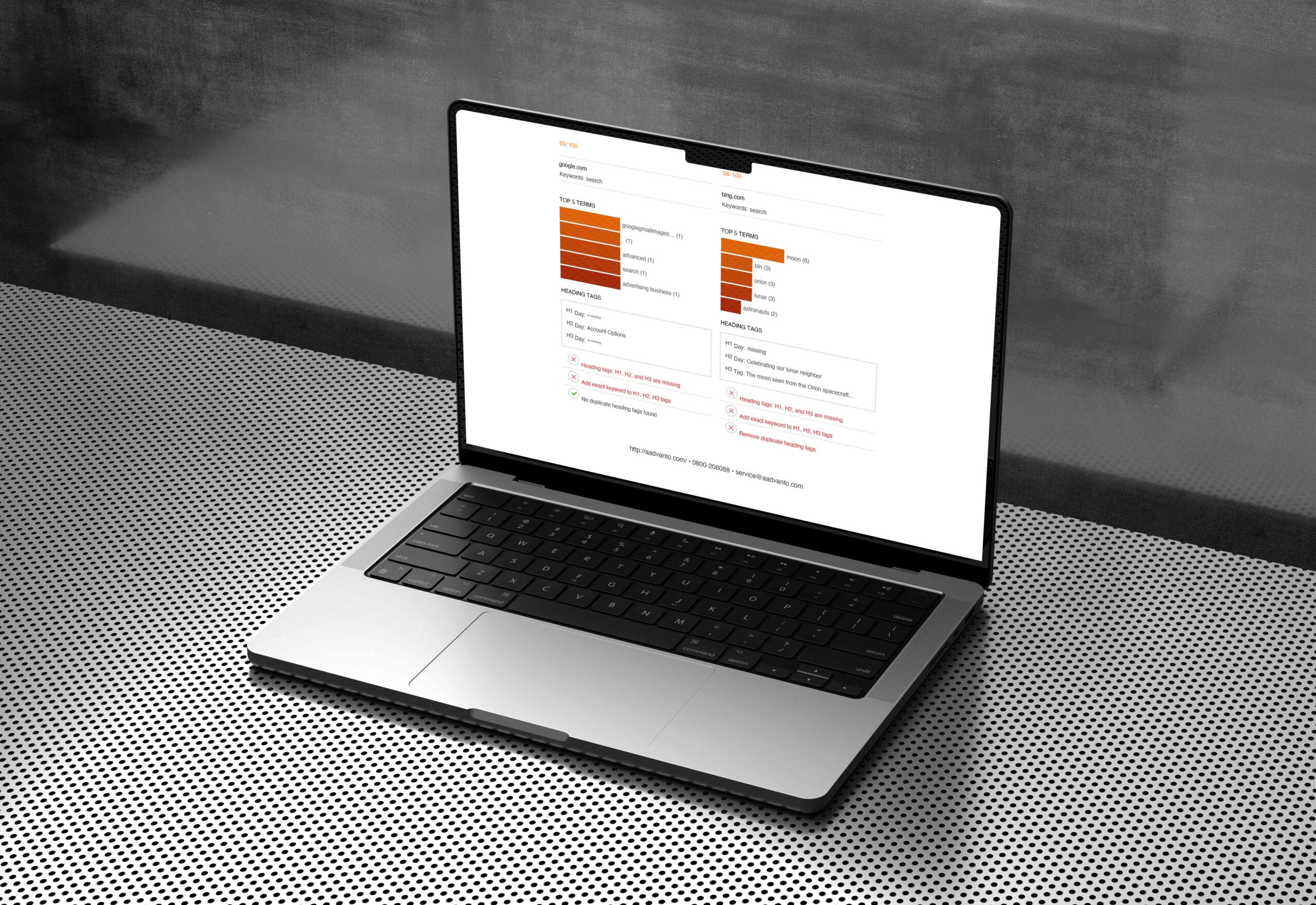 Now is the time: It's never too late
Find the reasons why you benchmark your website performance against the competition
Optimize Now: Enhance Your Site
Uncover weak points, get actionable proposals, and optimize loading times for better rankings and user experience. Fast-track your website's success with our proven processes and tools.
Conversion-Driven Content
Craft compelling content, target sales-boosting search terms, and engage your audience. Stay ahead of competitors with strategic website content that Google loves and customers can't resist.
Boost Usability, Win Customers!
If website visitors do not find the desired information directly and intuitively, they quickly jump to competitor sites. On average, users decide within 3 seconds whether to stay on a website or look elsewhere for relevant information.
Revamp, Convert, Succeed!
Unlock website potential by overcoming hurdles and achieving goals. Tailor strategies to your industry and drive conversions – from turning visitors into customers to boosting sign-ups and contact inquiries. Take your website to new heights!